Chocolate Coating Machine
Utilizing the experience we have gained in manufacturing chocolate coating machines over these many yeas, we have developed machines that make it easy to change chocolate colors. The main components of the coating machine are made of stainless steel. And the chocolate tank, net conveyer, cover, and other important parts can be removed and cleaned in a snap.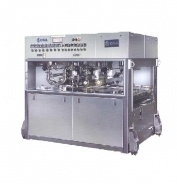 Chocolate Coating Machine OE-800
Features of the Chocolate Coating Machine
High quality and high efficiency
Easy to clean
Easy to change chocolate colors
Stainless steel
Effective net widths:300mm/400mm/600mm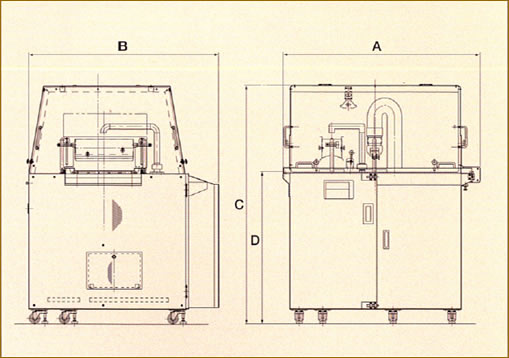 Specifications
NED-300
NED-400
NED-600
Length(A)
(mm)
1,175
1,175
1,175
Width(B)
(mm)
1,120
1,120
1,120
Height(C)
(mm)
1,410
1,410
1,410
Net height(D)
(mm)
900
900
900
Net speed(m/min)
0.7~5
0.7~5
0.7~5
Effective width of net(mm)
300
400
600
Electric motor(kw)
1.0
1.0
1.4
Electric heater(kw)
3.2
3.2
3.6
Tank chocolate capacity(kg)
26
32
43
※Specifications are subject to change without notice.
You can see the catalog of our products.
(In electronic catalog is seeing with the personal computer , seeing with the smart phone will be available for inspection at the PDF)
Model OEN Chocolate Coating Machine
OEN Chocolate Coating Machine was developed as the result of a long years experience and the accumulation of rich creative technologies by OSA Machinery Co. who has intensely progressed with chocolate machines.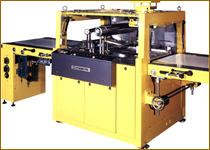 MODEL OEN-600
Characteristics of OEN Chocolate Coating Machine
Coating may be varied as complete coating of both upper and bottom sides, coating of the upper side only, coating of the bottom side and patterned coating of the upper side, and so on in accordance with user's requirements.
The coating chamber is provided with a three-stage infrared heater for keeping temperature.
A high-pressure blower is provided to regulate chocolate coating thickness. A damper provided at the suction port to facilitate air intake into the coating and working chambers allows operators to adjust the temperature and pressure of blowing air.
Chocolate-receiving tanks are jacketed with an electric heater automatically controlled to keep the water temperature constant. Warmed water is forced-recycled by means of a pump. Should the water temperature rise abnormally, cool water is automatically injected to adjust the temperature within a desired range.
Each shaft in the coating machine is provided with a scraper incorporating a low-voltage heater to prevent chocolate from adhering to it.
A detailing roller is provided at the outlet end of the coating machine.
A vane-type pump is employed to feed chocolate to a coating pan.
| Model | Effective net width |
| --- | --- |
| OEN-600 | 600mm |
| OEN-800 | 800mm |
| OEN-10000 | 1,000mm |
| OEN-1200 | 1,200mm |
You can see the catalog of our products.
(In electronic catalog is seeing with the personal computer , seeing with the smart phone will be available for inspection at the PDF)